Nothing beats an in-building commute to work! Get settled in any of our work-from-home spaces here at The Mason.
Meeting Room
Shut the rest of the world out, but let the natural light shine in this private, closed-off meeting space. Plug in to review a presentation or call a huddle for your small team meeting.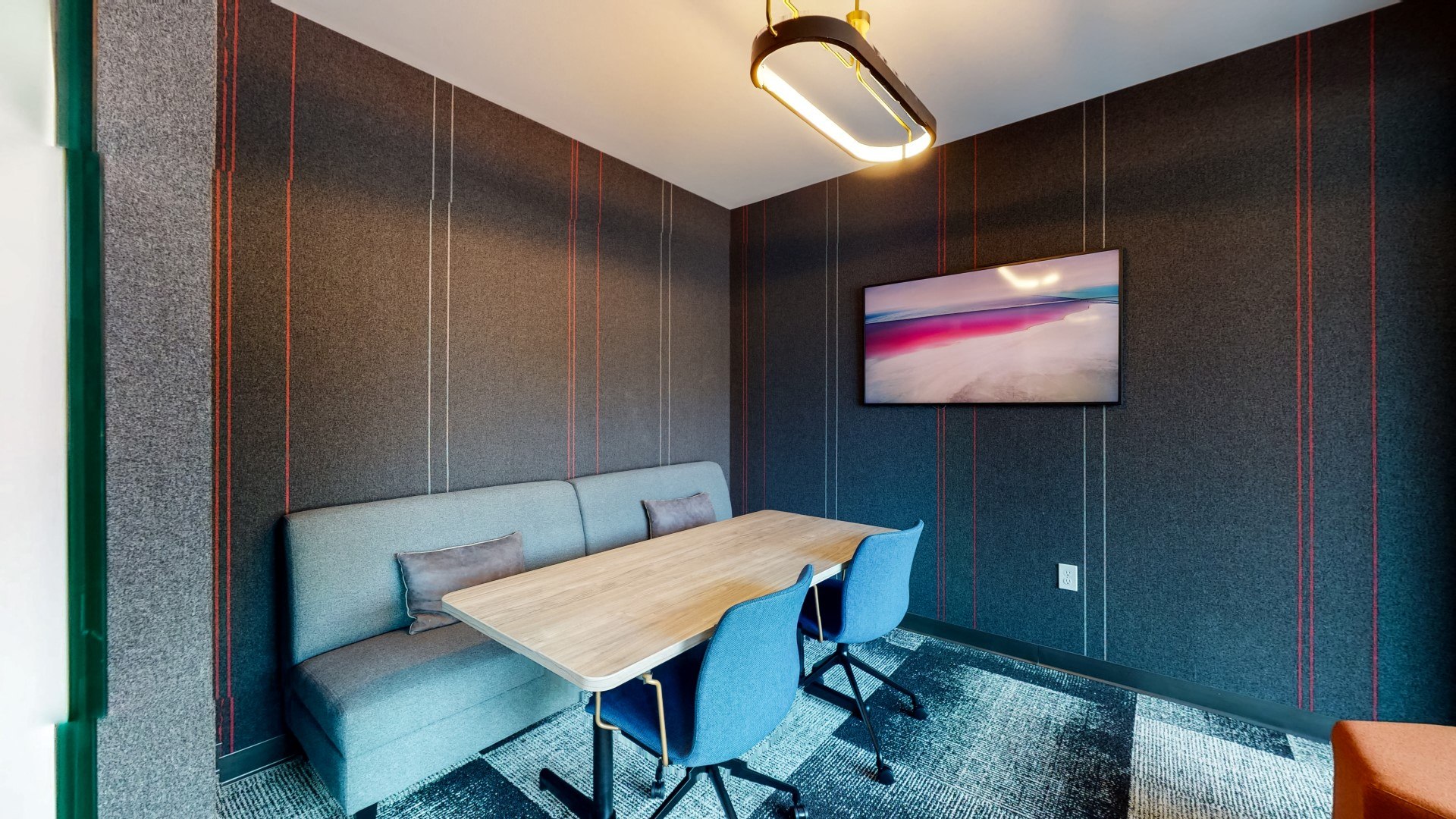 Business Center
Boasting oversized chairs, swiveling workspace tables, and a sturdy sport for your coffee to rest, the business center is a great change of scenery for your work-from-home routine.
Private Work Rooms
Fostering the utmost productivity, our private work rooms offer wall-to-wall desk surfaces, plenty of outlets, and minimal distractions.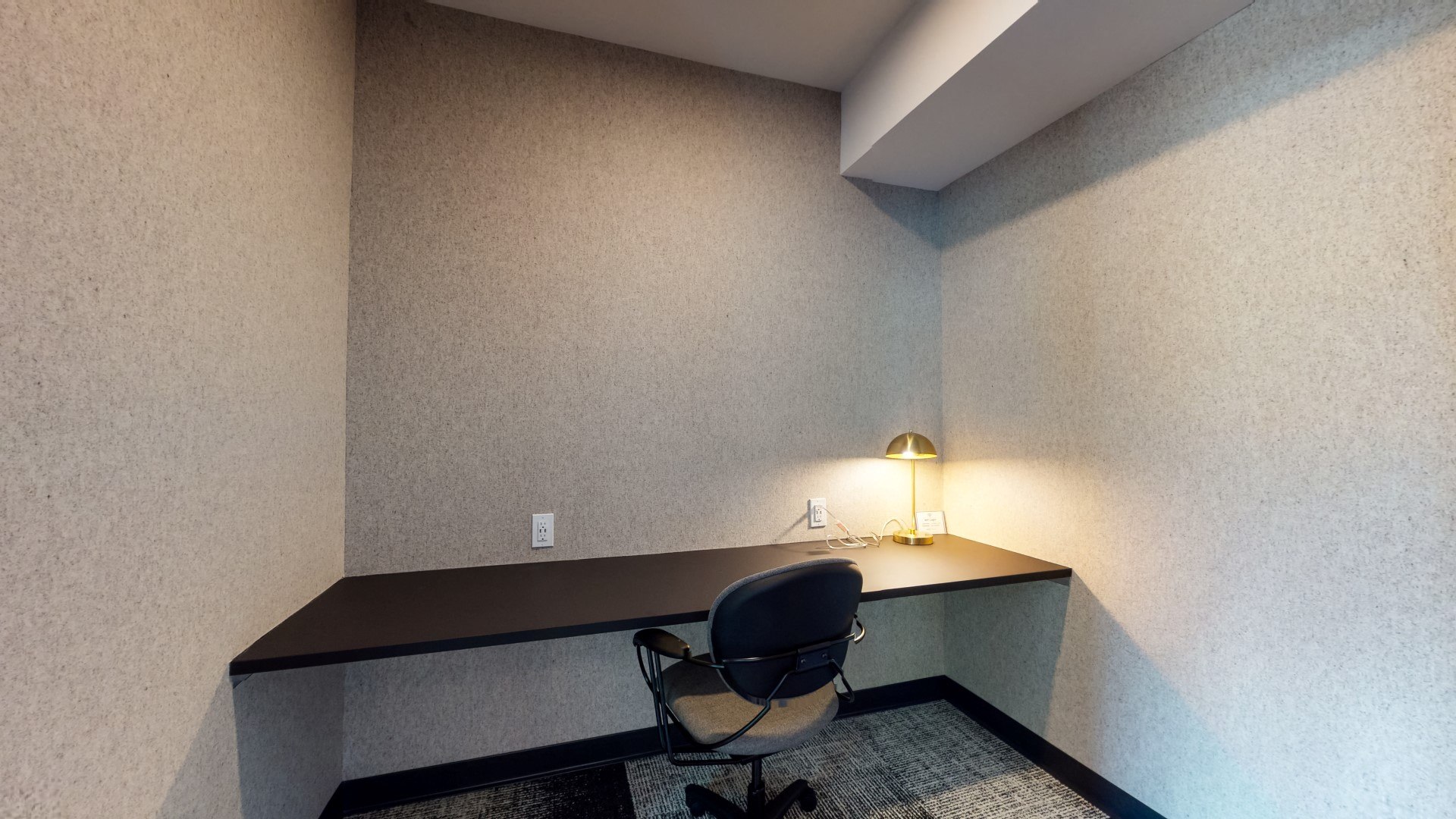 Clubroom and Speakeasy
Finish the workday basking in any of the various Clubroom seating options, then step into the lavish hideaway and be right where you need to be for an end-of-the-day Happy Hour!